On Monday, November 20, 2023, students of the twelfth grade at SMA Permata Bangsa took part in the Talent and Interest Assessment organized by the Education Standards, Curriculum, and Assessment Agency of the Ministry of Education, Culture, Research, and Technology (Kemenristekdikti).
The assessment was conducted online in the ICT room. This assessment aims to assist high school students in choosing majors in higher education and careers that align with their potential. The talents and interests of the participants will be mapped based on various measurable aspects.
Implementing ABM is expected to inform students, parents, and teachers about the student's potential at SMA Permata Bangsa. ABM plays a crucial role and is expected to be a bridge to students' future success."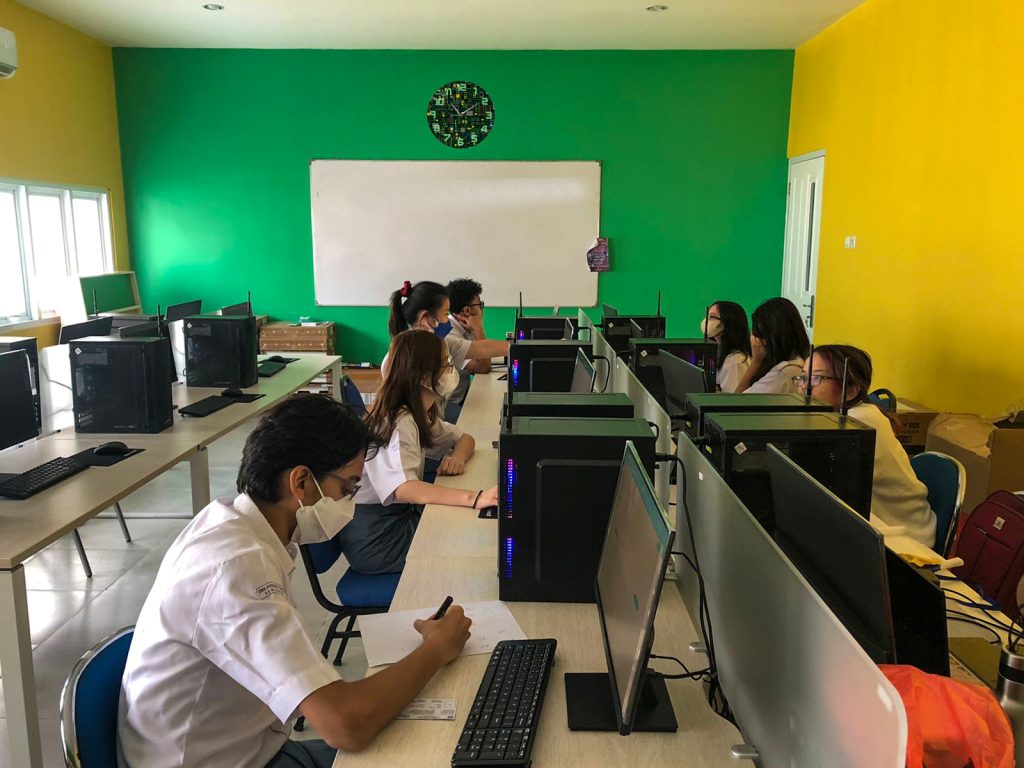 SMA Permata Bangsa mengikuti Asesmen Bakat dan Minat (ABM) 2023
Pada Senin, 20 November 2023 Siswa-siswi kelas XII SMA Permata Bangsa mengikuti Asesmen Bakat dan Minat yang diselenggarakan oleh Badan Standar, Kurikulum, dan Asesmen Pendidikan Kementerian Pendidikan, Kebudayaan, Riset, dan Teknologi (Kemenristekdikti).
Asesmen dilakukan secara daring di ruang ICT. Asesmen ini bertujuan untuk membantu siswa SMA dalam memilih jurusan di Perguruan Tinggi dan karier yang sesuai dengan potensi. Bakat dan minat peserta didik ini akan dipetakan berdasarkan sejumlah aspek yang terukur.
Dengan pelaksanaan ABM diharapkan dapat memberi informasi kepada siswa, orang tua dan guru tentang potensi yang dimiliki siswa-siswi SMA Permata Bangsa. ABM memiliki peran yang sangat vital sehingga diharapkan jadi jembatan kesuksesan siswa dimasa depan.