Permata Bangsa School offers a dynamic and engaging learning experience, perfectly tailored to the needs of today's children. Our school is dedicated to creating a positive and vibrant environment through exciting and meaningful activities that make learning enjoyable.
Why Early Years Learning Matters
Early years learning is the cornerstone of a child's educational journey. It lays the foundation for cognitive, social, and emotional development, setting the stage for success in primary school and beyond. We understand the significance of these formative years, and our curriculum is designed to make the most of this critical period in your child's life.
Our Approach to Early Years Learning
At Permata Bangsa School, we follow a holistic approach to early years learning. We recognize that each child is unique, and we tailor our teaching methods to suit their individual needs. Our experienced educators create a supportive and engaging learning environment that encourages curiosity, creativity, and critical thinking.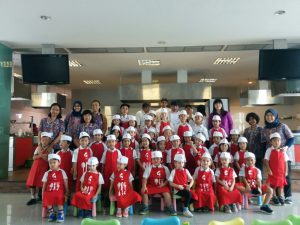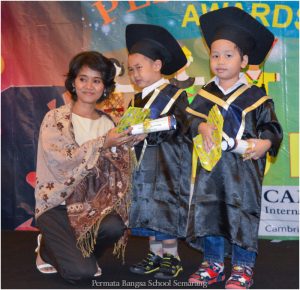 Play-Based Learning Activities
Learning should be fun and exciting for young children. That's why we incorporate play-based learning activities into our curriculum. Through interactive games, storytelling, music, and hands-on experiences, children explore phonemes and develop their language skills in a natural and enjoyable way.
What Sets Us Apart
Experienced Educators: Our team of dedicated educators brings years of experience and a deep passion for early childhood education.
Individualized Learning: We understand that every child is unique, and we tailor our approach to meet their specific needs and interests.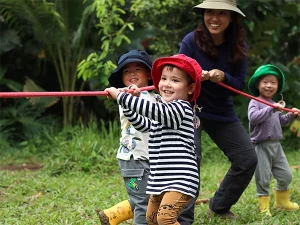 Join Our Early Years Learning Community
At Permata Bangsa School, we are dedicated to providing your child with a solid foundation for future success. Our focus on phonemes and literacy through play-based learning activities ensures that your child will develop the essential skills they need while enjoying their educational journey.
We invite you to explore our school, meet our educators, and learn more about our early years learning programs. Together, we can nurture the potential of your child and help them embark on a lifelong journey of discovery and achievement.
Contact us today to schedule a visit or inquire about enrollment. We look forward to being a part of your child's educational journey at Permata Bangsa School.
Students who have undergone early childhood education in Permata Bangsa School and other cities in Indonesia show enhanced social, emotional, physical, and cognitive development. These students exhibit improved self-management skills and experience fewer behavioral issues.