Celebrating a Milestone: The Grand Opening of Permata Bangsa School's New Building
In a grand celebration, Permata Bangsa School unveiled its brand-new building in the heart of our beloved city, and the event was graced by the presence of Her Excellency, Mrs. Ir. Hj. Hevearita Gunaryanti Rahayu, M.Sos., the esteemed Mayor of our thriving community. This milestone was made possible through the concerted efforts of many individuals and groups, and it was an occasion filled with gratitude and joy.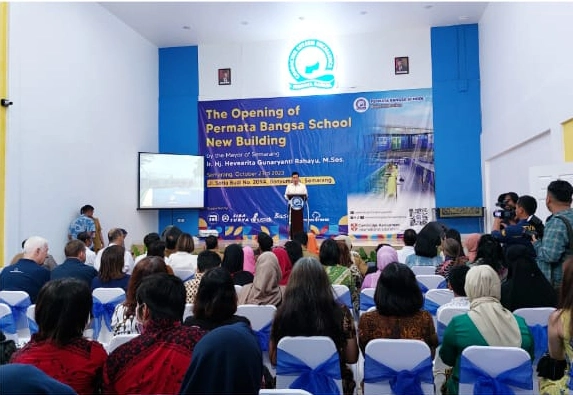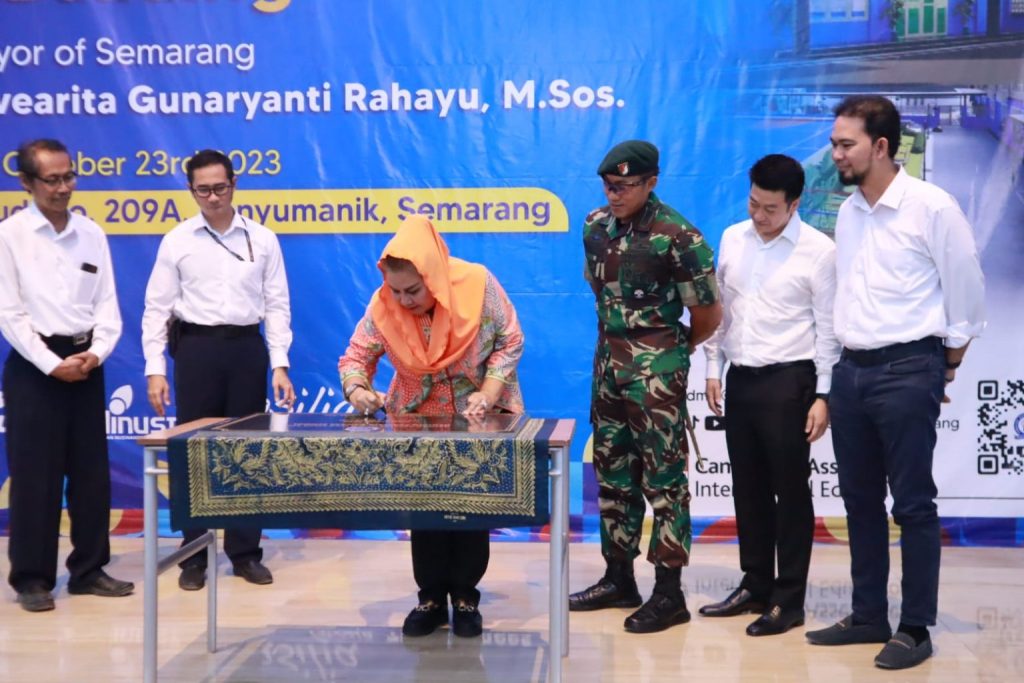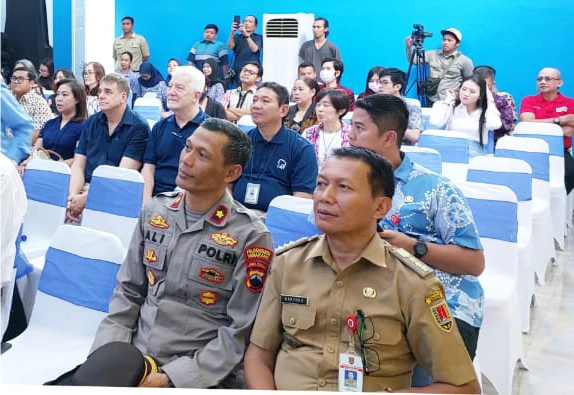 The event ended with a symbol of hope and freedom as a flock of white birds released into the sky. These beautiful birds soaring freely encapsulated the spirit of progress, echoing the school's commitment to providing an environment for our children to soar to new heights.
The board's Chairman, Mr. Steve, took the stage and delivered a heartfelt speech, expressing gratitude to those who made this dream a reality. His words resonated with warmth and appreciation, acknowledging the countless hours of hard work, dedication, and support from parents, officials, sponsors, and staff.
Mayor Mrs. Ir. Hj. Hevearita Gunaryanti Rahayu, M.Sos., then addressed the audience, emphasizing the importance of quality education and its role in shaping a brighter future for our community. She commended the school's commitment to academic excellence and dedication to nurturing young minds.
As the speeches concluded, the talented Angelina and Zahra treated the attendees to a mesmerizing musical performance. Their angelic voices resonated throughout the crowd, leaving everyone captivated by their melodic harmonies and enchanting tunes.
The grand opening of the Permata Bangsa School's new building was a testament to what can be achieved through cooperation, dedication, and a shared vision. It was a day of celebration, gratitude, and excitement for the educational opportunities this new facility will offer our community's youth.
We extend our deepest thanks to all the parents who entrust us with their children's education, the officials who support our mission, the sponsors who make it all possible, and our dedicated staff for their tireless efforts. Together, we look forward to a bright future where our children will thrive, learn, and excel in all their endeavors. This new building is more than just bricks and mortar; it's a symbol of our collective commitment to education and a promise to our young learners that they have the world at their feet.